A year ago we made an aerial report for the packaging company Plasticband, in the Font del Ràdium Industrial Area in Granollers (Barcelona). After the recent renovation and exterior design of the facilities we have returned to renew their aerial images.
Aerial photography in industrial areas may seem a priori not very creative, but involves many difficulties, which, for us, becomes a goal to overcome. The environment of an industrial building is not usually very photogenic: undeveloped estates, abandoned warehouses, neighbors without interest in maintaining a pleasant environment, large lettering on nearby buildings, electric towers, a multitude of parked vehicles, accumulation of pallets, various wastes. .. and, still, our duty is to obtain attractive images
In this work we have tried to obtain at least one image that our client could print in a large size to decorate his office. We eliminated  in post-production vehicles, cables and poles, stains on the asphalt, logos of nearby buildings and even a whole building in theforefront, etc, etc, in addition to the process that we always, without exception, apply in all our photographs: correction of vertical perspectives, correction of shadows, fog of the horizon, undesired dominant colors, etc.
The result can be seen in the following images: the same photograph, before and after the digital processing: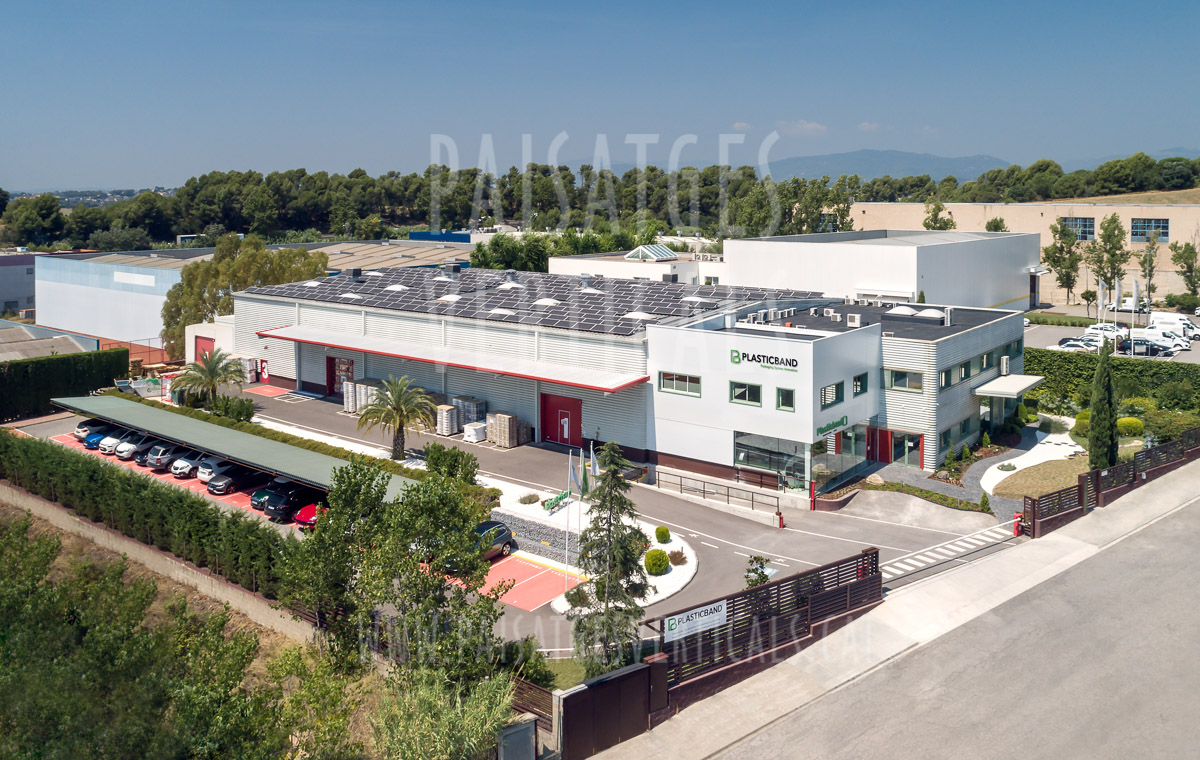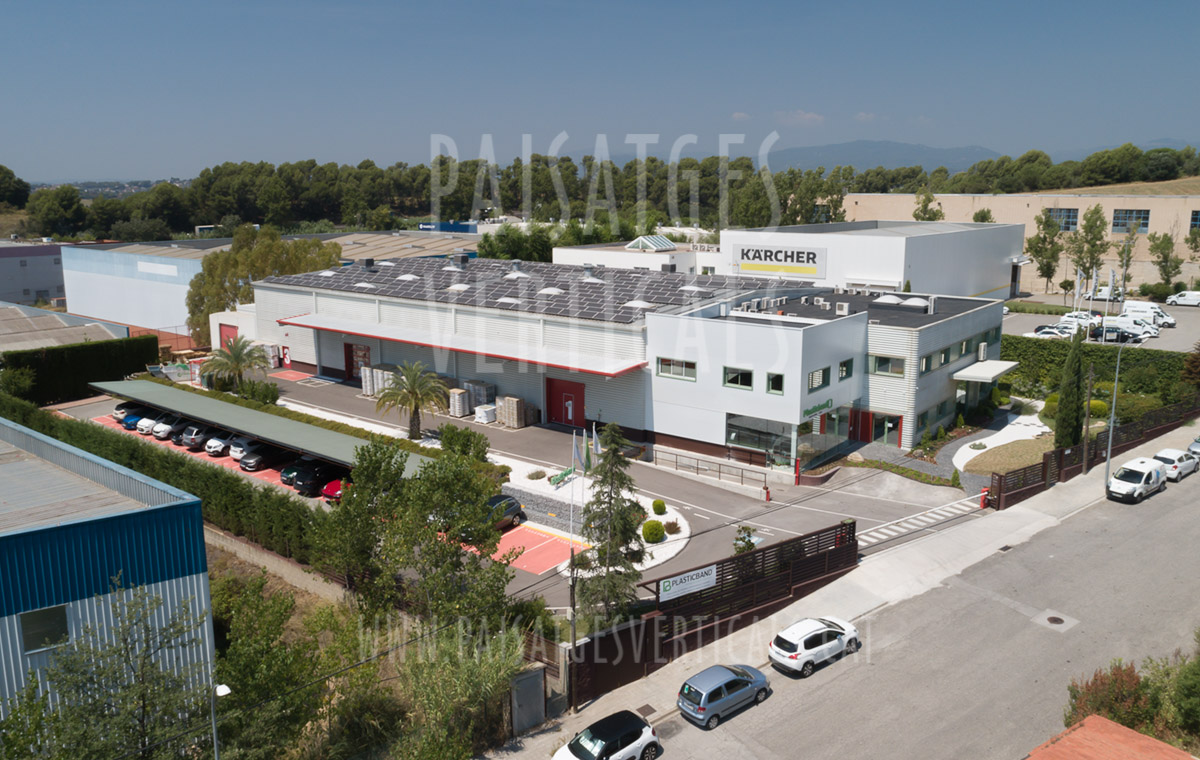 Pass the mouse cursor over, and then outside the photo, to see the "before and after" of the digital edition.